Innovative brand builder
Trusted communications partner
We exist to help you choose the best path forward, tell your story, amplify your brand, inspire action and—most importantly—achieve meaningful business results.
Read our blog
Let's connect
Interprose helps you engage audiences, influence decision makers and grow your business.
Public Relations
We help you navigate the fast-changing media landscape. We research trends and tailor the right earned media mix for meaningful coverage with shelf life.
Social Media
We create, grow and nurture your online communities to form a powerful data-driven platform for amplifying your brand and gathering strategic insights.
Content
We strive to tell your story in creative and authentic ways, tailored to the most effective communication channels to reach your target audiences.
Creative
We deliver compelling visuals, video and voice to amplify your brand, and help you generate attention and response in creative and effective ways.
Interprose insights
Want to sample our thinking? Check out our blog — the Interprose Voice.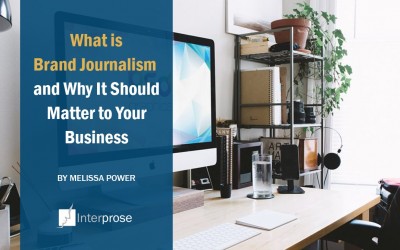 By and large, most brands today have embraced creating their own content – 91 percent of B2B organizations market with content, spending on average 25 percent of their marketing dollars here. This makes good business sense given that content...
read more
Your PR and communications plans, programs, events and projects need to deliver results. You answer to executives, boards, shareholders, members and customers—every day, every project. See how we deliver.
Telling a Complex Story Clearly and Convincingly: Polaris Wireless
Marquee Event, Marquee Results: Global Association
Welcome to the World: Adolite, Inc.
Partnering with Interprose delivered the boost in brand awareness that we sought, and our collaboration has even gone so far as to open doors for interactions with new potential customers and partners. In this light, the program that Interprose designed and continues to execute with us has helped us reach new audiences and expand the addressable market for Polaris Wireless solutions.
Interprose's expertise in high tech, combined with absolute professionalism and attention to detail, has helped our company build strong relationships with our target media. Each member of the Interprose team brings their own depth of experience, which helps us immensely whether we are planning strategy, working day to day or responding to a timely incident. The team is action oriented and gets the job done.
We'd love to hear from you.
Locations
Chicago
D.C.
Seattle
Silicon Valley