1998 was a game changer for technology. Apple introduced the first iMac, Google was founded, Microsoft released Windows 98, and e-commerce was taking off with companies establishing their internet presence.
It was also the year I started Interprose (21 years ago on January 23rd), during the dot-com era. Our clients back then were technology companies launching new innovations that helped create the Internet and e-commerce sites we now use every day.
Those emerging technologies enabled us to be an early pioneer of remote working, connecting geographically dispersed staff and clients across the United States. With "the Internet as our headquarters," we proved it was possible to manage the business and deliver award-winning PR campaigns remotely, even though our physical HQ was in Reston, Virginia, our first employees in Silicon Valley, California, and our launch customer (
Packet Engines
) 2,400 miles away in Spokane, Washington.
Since then, we've helped our clients grow their businesses, and we've celebrated their exceptional achievements along the way, including taking five companies through public offerings and 13 companies through acquisitions.
We continue to specialize in promoting and differentiating business-to-business (B2B) technology companies and industry associations. Today's tech landscape is fast paced to say the least, and the strategies and campaigns we're developing now for technologies such as 5G, artificial intelligence (AI), augmented/virtual/mixed reality, autonomous systems, blockchain and the latest developments in supercomputing (to name a few), are all encompassing.
Being flexible and nimble, and always staying current with the latest digital marketing, social media and PR best practices and techniques has enabled us to successfully navigate the accelerated growth of the dot.com boom, the frighteningly rapid decline of that bust and all of the economic upturns and downturns that have followed.
Our clients have always relied on us to help tell their story. We transform their often-complex technical messages into a compelling narrative that resonates with their target audiences to drive action or generate visibility and name recognition. Content creation, whether written, audio or visual, is critical and we continue to elevate our clients' brands with engaging content including podcasts, videos, infographics, blogs, opinion pieces and social media campaigns.
Our long-lasting relationships with clients and industry influencers have been the key to our success, and we're grateful for them. Simply put, we care about our clients, and it's in our DNA to go above and beyond to help them succeed. We understand the pressures they're under to grow and maintain their competitive edge. From developing a go-to-market strategy to building brand awareness, generating leads and launching products domestically or globally, we work together to achieve the common goal.
Business leaders have choices in their marketing partners, and they need people they can trust to deliver strong results. Marketing spend is under more scrutiny, and audience engagement requires investment in multiple areas, so we are always finding smarter ways to reach and influence target audiences.
We'd like to say a huge "thank you" to all our clients and our press and analyst colleagues who have been a part of this journey so far. From our highly committed Interprose team, many of whom are celebrating major milestones with the company, we wish you a bright 2019, and look forward to achieving great things together in the years to come!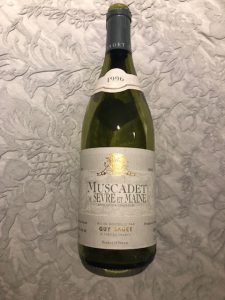 When I started my career in marketing in the early '80s, the best-known agencies were named after their founders. I wanted Interprose to be all about the clients we served, the brands we created, the technologies we promoted and the people we hired. It was never just about me, so we needed a name that conveyed what and who Interprose was.

Interprose is a play on words that combined the technology themes we specialized in at the time – Internet and Internetworking (Inter), with our storytelling prowess (prose) and the professionals (pros) who would become the beating heart of the company.

Coming up with the name was far from laborious. In fact, the creative process involved at least two bottles of wine (Guy Saget 1996 Muscadet)!