ESSENTIALS GUIDE
Essentials Guide: Executing Powerful PR Campaigns in the U.S. for Non-U.S. Companies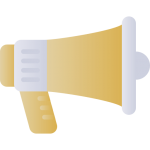 Need to launch a product in the U.S.? Have great brand recognition in your headquarters country, but need the same visibility in the U.S.?
Done right, an effective PR campaign can help your organization make a big splash and leave a lasting impression with the media, industry analysts and other key constituents. But, like any country, the U.S. has its own set of business, media, and social norms and protocols. To maximize your investment, it's important to understand and educate your entire team on conducting effective in-country PR campaigns. We've developed some guidelines to help.
[divider top="no" text="Go to top" style="default" divider_color="#e0b250″ link_color="#999999″ size="2″ margin="5″]
CAMPAIGN PLANNING
Successful PR campaigns require upfront planning, with goal- and objective-setting as the first step.
When mapping out your strategy and tactics, consider timing, audience, key messages, newsworthiness and desired outcomes. For example, if you're launching a new product, a press release, social media campaign, and media/analyst outreach and interviews should be part of your go-to-market plan.
In addition, announcing a new product at an event (in person or virtual) via a press release can be an especially successful approach to maximize exposure. On the other hand, if you're announcing a speaker or a product demo taking place at an event, a media alert and social media promotion may suffice versus a full-blown press release.
Consider amplifying your news with wire distribution (e.g., BusinessWire), social media promotion, website posting, and an email to customers and prospects.
Create your content (e.g., press releases, social media posts, graphics) well in advance of your announcement date to ensure adequate time for review, approvals, translation and more. Also, it may be beneficial to have a U.S. colleague proofread your content and translation.
Make sure you have written approvals from internal stakeholders, customers and partners named publicly in all content and for all interviews—for press releases, website content, speaking sessions and media interviews.
If announcing news at an event, early outreach to the media maximizes opportunities to get on the calendars of busy reporters for interviews and briefings.
---
---
MEDIA BRIEFINGS & INTERVIEW BEST PRACTICES
One goal of a successful PR campaign is to secure interest in and ultimately coverage of your announcement. To that end, keeping in mind key geographical, professional and cultural differences will go a long way when working with members of the U.S. media.
The U.S. is a large, geographically dispersed country, and many reporters work from regional and home offices, making virtual briefings more feasible.
With thin travel budgets, many reporters prefer phone briefings as a way to discuss news and product launches. Briefings give them an opportunity to understand the news, ask questions and consider relevance and angles for feature articles.
Understand that U.S. media outlets offer both paid opportunities (e.g., advertising packages, advertorials) and earned media (e.g., news placements, contributed articles). In general, publications do not allow companies to review and approve articles considered earned media in advance.
Reporters expect to be briefed during normal business hours. Seek spokespeople's availability in U.S. time zones to allow for efficient scheduling and quick responses to questions and briefing requests.
Prepare and rehearse spokespeople in advance of interviews and briefings. Media training and coaching for key spokespeople is a good way to become familiar with the nuances of working with U.S. reporters and understanding how to best deliver your message and tell your company's story.
Nothing is "off the record," so make sure you share only the information approved for "public consumption."
Materials (e.g., PowerPoint) shared pre- and post-briefing should be translated and reviewed to fit U.S. audiences.
Relationships with the media are key to building trust and often lead to invitations for future interviews, source or comment requests, and contributed content. Keep in mind that some briefings may not result in article or news coverage at first, however nurturing those relationships longer term can pay off.
[divider top="no" text="Go to top" style="default" divider_color="#e0b250″ link_color="#999999″ size="2″ margin="5″]
VIRTUAL PRESS BRIEFINGS
Virtual briefings with members of the media in lieu of in-person briefings are a great way to increase brand awareness, explain product differentiators, answer questions and delve into more details. Being prepared and following a few best practices are key to success.
Do your homework in advance. Read articles by and review background on the reporter. During the briefing, share what you found valuable from those articles and tie in those tidbits to your company's news and key messages.
Make sure any content shared on PowerPoint slides or handouts is approved information and messaging, and likewise for products being demoed. Reporters may take notes and/or pictures from this content, which ultimately could end up included in an article.
Consider using a local U.S. expert (if available) as a secondary spokesperson to ensure language and style is effectively communicated and understood.
Many media meetings in the U.S. start with a brief amount of small talk to ease into the interview, make people comfortable and test the mood of the meeting.
[divider top="no" text="Go to top" style="default" divider_color="#e0b250″ link_color="#999999″ size="2″ margin="5″]
AT-EVENT INTERVIEWS
Conferences and events often provide optimal opportunities for face-to-face meetings with reporters and industry analysts, especially beneficial for introductory meetings and relationship building.
For many companies, one-on-one briefings generally are more common than press-conference-style events at many technology industry conferences.
It is recommended and a best practice to ask permission before taking pictures when meeting with reporters. Also, if you're planning to record the meeting, you must disclose this and ensure the reporter provides consent ahead of time.
Note taking during an in-person interview is generally accepted as long as it doesn't interfere with the attention and focus of the reporter. It is not, however, standard practice to share your notes with reporters.
Introductory greetings in the U.S. tend to be more informal — there may be the customary handshake or possibly a fist bump, an elbow bump or similar.
In the U.S., business cards are often handed out as a formality in a somewhat casual way, and there may be times when they aren't handed out at all. Try not to be offended if your card is briefly reviewed and then stuffed into a pocket.
You may find that your U.S. media counterpart is more casually dressed than you are; not to worry, they are still interested in the story you have to tell.
It's best to maintain some personal space during any in-person meeting. Be careful not to crowd or sit too close to the reporter.
Gift giving is not a standard practice for meetings and is discouraged because of many organizations' anti-bribery policies; reporters may not be able to accept gifts to ensure objectivity. However, smaller items such as pens, notebooks and thumb drives are generally acceptable and often welcomed at events and conferences.
[divider top="no" text="Go to top" style="default" divider_color="#e0b250″ link_color="#999999″ size="2″ margin="5″]
Following some basic guidelines and best practices such as upfront PR campaign planning, interview preparation, and successful meeting and engagement practices when working with members of the U.S. media will help ensure your organization is successful in achieving its PR and marketing goals and go a long way toward building impactful, lasting relationships.
---