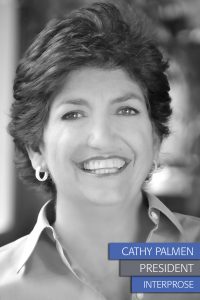 Interprose, a strategic communications company that advances credible perceptions for technology organizations, today announced Cathy Palmen has been named president of the company, with founder Vivian Kelly serving as chief executive officer. Silicon Valley, California-based Palmen has been with Interprose since its formation in 1998, most recently as senior vice president. Steering Interprose's growth track alongside Kelly and Palmen is John Wengler, vice president of marketing.
"For nearly two decades Cathy has been instrumental in building business value for our clients and supporting many of our technology innovators through successful IPOs and acquisitions," said Kelly. "As president she is positioning our company for further expansion, capitalizing on the promising opportunities we're seeing in existing and emerging tech sectors."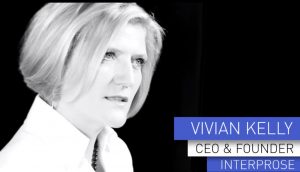 As part of the firm's growth strategy, and to respond to its clients' communications objectives, Interprose has also added new specialists to its current staff, including Rachel DeFrank, graphic designer; Carrie Owens, marketing manager; and former IBM veteran Pamela Weedon as project manager.
"This is an exciting era for Interprose, as more and more companies and organizations are realizing the powerful role of strategic communications to build brand equity," said Palmen. "We have an incredibly talented team that is focused on achieving results to support our customers' business growth and I'm energized to help take Interprose to the next level with our proven client-centric approach."
Headquartered in the Washington, DC metro area, Interprose serves global industry associations and alliances that foster innovation and companies that deliver solutions in fast-growing sectors such as power and energy, retail technology, Internet of Things (IoT), big data, and life sciences. By combining the latest in marketing creativity, public relations, content creation, and social media disciplines, Interprose specializes in creating brand equity and helping to define, differentiate, dramatize, and build long-term value for corporations and organizations.
Engage with Interprose
We're social! Follow us on Twitter, like us on Facebook, check out our blog, The Voice, and visit us at www.interprosepr.com.
About Interprose
Founded in January 1998, Interprose Inc. is a strategic communications company that advances credible perceptions for technology organizations. Interprose employees are located throughout the United States, and it is a member of the Globalcom PR Network, a worldwide group of full service communications agencies in 60 countries throughout Africa, Asia Pacific, Middle East, and North and South America. For more information visit us at https://www.interprosepr.com.