"Social media is the great equalizer. It gives a voice and a platform to anyone willing to engage." ~ podcaster and New York Times best-selling author, Amy Jo Martin
Trade associations. Professional associations. Charitable associations. Heck, there's even an association for associations out there. As noted by the American Society of Association Executives (ASAE), there's an association out there for everything and everyone. What's the common denominator among all of these diverse organizations? People.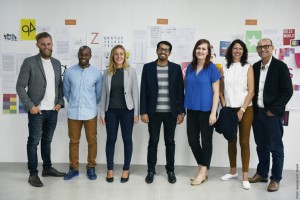 Of course people are the underlying thread stitching the wide world of associations together. You can't have an association without members to fill it with, right? People are the lifeblood of member-driven organizations; associations' very existence depends on attracting and keeping members. But with the overwhelming number of groups banging the drum about their organization and membership, how do you rise above all the noise?
The quote I referenced at the beginning of this post is where you'll find your answer. I agree with Amy Jo Martin – social media is the great equalizer. It's a powerful tool for storytelling, audience engagement, and achieving the end goal of getting people to embrace the idea of becoming or remaining a member of your association. However, a tool is only as good as the person using it. Without clearly defined goals and objectives backed by carefully crafted strategic plans, social media efforts fade into the background, serving as nothing more than another box to be checked off on your marketing checklist.
Engaging in social media for social media's sake isn't going to bring the benefits and advantages you're expecting of it. Social outreach has to be done purposefully. Therefore, I'm here to share actionable tips, techniques, and best practices that will help you turbocharge your social media communications in 2020.
Social Media Pro Tips and Techniques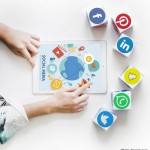 So, what's the key to taking your social media game to the next level? If you take away nothing else, remember this: it's all about storytelling and engagement. Forging those meaningful connections with existing and potential members, sponsors, and partners is what really matters when it comes to achieving social media success. You can kickstart that process by leveraging these recommendations:
Think "on" – Developing a disciplined approach to your social outreach will boost its impact, so keep things on: on target, on message, and on time. Stick to a regular publishing schedule with posts that are properly aligned for tone, style, and messaging. One of my favorite bloggers, Neal Schaffer, puts it this way: make posting a habit – regular, frequently, and consistently. A content editorial calendar and automation solutions like Sprout Social, Buffer, or Sprinklr can help you find your consistency Zen.
Forget the numbers game – Metrics are important, but don't get sidetracked by compulsively tracking your followers, retweets, or likes. Tying your metrics to specific business outcomes – for example, achieving a social media-driven increase in registrations for your association's next webinar – is a far better way of measuring campaign effectiveness than obsessing over these vanity metrics.
Analyze this – Though you shouldn't get hung up on monitoring your vanity metrics, there are metrics that matter: impressions and engagement. Keeping a watchful eye on these essential indicators will tell you how far your posts are spreading, as well as how well they're resonating. Careful analysis of these important KPIs should be an integral part of your social strategy. A/B testing social posts is an effective way of getting granular insight into what's catching fire among your audiences, and enticing them to engage. Twitter Analytics and Facebook Insights are a good starting point, but we'd recommend adding a more robust measurement solution like Sysomos to your toolbox.
Invest in personas – Associations often need to engage multiple audiences, but addressing a consumer the same way you would a corporation isn't necessarily effective. Invest the time and resources in developing unique personas tailored to specific audience segments. Why? Because it enables delivery of social media communications that are relevant and memorable. Persona data should include audience characteristics, behavior, tone, style, and platform preference.
Tap your most valuable resource – Which resource is that? Your members, of course. If you're looking to recruit a army of brand ambassadors, there's no better place to start than in your own backyard. Testimonials, member spotlights, or even a member takeover of your social media account for a day can increase visibility and credibility.
Generate some buzz – Tapping your human capital can take any number of forms. One of the best? User-generated content (UGC). Hosting a photo contest, celebrating notable events or milestones by providing a custom badge for members to add to their social profiles, or asking them to share their experiences via a branded hashtag can give you some much needed social oomph. By the way, Twitter's 2020 Business Calendar has a month-by-month list of events that you can use to create social posts. It's free to download, so get your PDF copy here.
Give 'em a sneak peek – Grab your audience's attention with previews of premium content like a snippet of a new book chapter, then sweeten the deal with an exclusive offer for members and soon-to-be members.
Capture the action – It's human nature to want to stop and stare at pretty pictures and videos. At your next meeting or conference, grab behind- and on-the-scenes photos and clips to share in real-time.
Practice artful event promotion – Speaking of events, the time for social media promotion of your next conference, meeting, or webinar is before, during, and after. Custom hashtags, real-time updates, live rich media…combining these tactics can capture the excitement of your event and foster a sense of urgency and allure for future gatherings among those not in attendance.
Get your game on – Don't overlook the appeal of gamification. Gamification elements like badges (think Facebook's Top Fan badge), leaderboards, and public recognition can help motivate members to engage with both your organization and other members. The good folks at EventMB have a great piece on why gamification is perfect for association events. I recommend checking it out.
The Great Equalizer

When approached properly, social media can fulfill its role as the great equalizer for associations. Evolving and refining your social strategy is a process of discovering what works best for you and your target audience, whether it be members, future members, partners, or the media. Putting the tips and techniques in this cheat sheet into action will help you craft a program that capitalizes on social's many benefits and advantages. As always, good luck and go forth and be social.