More than just music. More than just film. And more than just technology. SXSW is the crossroads of creativity, art, science and passion. Rather than having a bird's-eye view from behind a monitor, Interprose took a truly interactive approach to the 2014 SXSW Interactive Festival in Austin, Texas—reporting from the events via social media and capturing the whole experience through the lens of a Polaroid High-def Professional Action Camera (and an iPhone).
I busily attended the trade show, sessions, panels, networking gatherings and, most importantly, nightly parties. But, among all the learning, collaboration and interaction, I discovered what I believe is SXSWi in its truest, most raw form: the SXSW 2014 Accelerator.
Fieldwire. MentorMob. Pixie Scientific. Plum. Synbiota. The Eye Tribe. Viddyad. Nymi.
To the uninitiated, these company names seem more like the names of bands scheduled to play at the SXSW Music Festival. While they are involved with SXSW, these companies had the opportunity to present their business plan during the SXSW 2014 Accelerator—an initiative supported by Oracle.
Straight out of a scene from the television series "Shark Tank," the Accelerator participants pitched their brand and already established startup to a panel of judges and an audience ready to soak-in the new innovations. And that's where I came in. I was able to attend several Accelerator sessions… and by far it was the most exciting element of SXSWi, in my opinion.
The Accelerator was the centerpiece of the "startup frenzy" at the Hilton in downtown Austin, conveniently located next to the Austin Convention Center (host of the SXSW Trade Show). Arriving at my first Accelerator session, I was enticed by the sounds of intense clapping and congratulatory shouting. So, of course, I'm very excited for what was to come next…
With aptly organized video presentations that fit nicely with a polished pitch—delivered in a matter of minutes—company founders, owners and CEOs offered what would become the potential buzz of SXSWi. It was the Accelerator going full force for two days.
For many, the process ignited their startup company and propelled them to the next level. For others, it was a boon to their already established startup and a chance to revel in the spotlight. And for me, it was a chance to get a snapshot of some emerging technology companies and the up-and-coming trends.

Fieldwire – A Mobile Productivity Platform
We already know mobile is popular, but how is it being used to the betterment of our lives? Fieldwire is what helps better align the workforce in the field to the management in the office. It's all about improving productivity. And as we all know, improved productivity breeds higher quality work and that translates into a solid bottom line.
With Fieldwire, teams can track real-time tasks and collectively review blueprints. In the construction and maintenance world, Fieldwire is a must-have workforce management solution that spans computing platforms, from mobile to desktop.
MentorMob – Crowdsourcing the Learning Process
Sometimes the classroom is fairly limiting, in terms of what's being served to your brain. MentorMob is an extension of the classroom, through the magic of crowdsourcing.
Via a passionate community of educators and learners, free online guidebooks are created from a culmination of the Web's best content. Ideally, MentorMob helps people enhance and master their interests. It's lifestyle learning, made simple and supported by a community with like-minded interests.

Pixie Scientific – Monitoring Life
Based on my already established interest in health communication devices and the burgeoning healthcare tech industry, thanks to IEEE, Pixie Scientific was an automatic winner for me. Brilliantly, their embedded technology monitors health conditions to battle symptoms before they become visual, instead of treating diseases after the fact. This is a game changer!
As a starter product, Pixie has a "Smart Diaper" that monitors a child's health, particularly related to urinary tract infections and dehydration. The company is also working on products to help monitor and to care for aging adults. It's exciting to see technology that proactively assists with our daily lives, rather than correcting the problem as a convenience after the fact.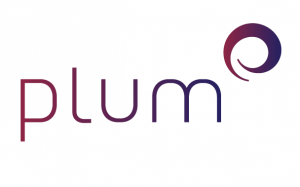 Plum – Smart Lights, Smart Homes, Smart World
The Internet of Things (IoT) is a world of magic and wonder. And Austin-based startup Plum has created an intriguing product that enhances a home's "smarts." Based on the kick-ass presentation from Plum's Co-founder Utz Baldwin, the Light Pad is a smart light dimmer—connected by Wi-Fi and controlled via smartphone.
The Light Pad works similarly to the trackpad of a MacBook Pro: certain finger swipes and pinch motions control a single light, the room's lights or the whole house. Even better, the Light Pad (and Plum's Smart Plugs and Outlets) is easy to install and are designed to fit any North American light switch.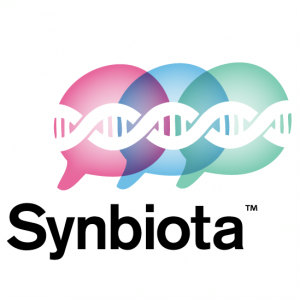 Synbiota – The Science Behind Collaborative Science
Open science. This is today's revolution… and Synbiota is at the forefront of this movement. With crowd-source knowledge and discovery, the company offers a collaborative, open Web platform to allow anyone to safely and sustainably create new technologies. It's like the 21st Century's chemistry set.
Synbiota provides access and editable functionality of DNA (truly, real DNA… the software of life) as building blocks to create new medicines, materials, food and fuel. And what's super cool is that Synbiota uses a desktop-class Open Source app to manage the whole process.
Congrats to the Synbiota team for taking the top prize in the "Innovative World Technologies" category at the SXSW Accelerator.
The Eye Tribe – It's All in the Eyes
I'm always a sucker for devices that are controlled by eye movement. The Android phone that would pause your video if you looked away was a killer feature. In some ways, it became the poster child for eye control technology. But that's all in the past, now that The Eye Tribe is here.
Using eye control software for consumer devices, The Eye Tribe has created a low-cost hardware solution that can be integrated into next-generation smartphones and tablets. This is eye control on steroids! Think of eye-activated logins (no more usernames and passwords) and hands-free navigation, all with high-precision sensors that track tiny pupil movements.
And congrats to The Eye Tribe for receiving the "Most Innovative Company" award as part of the SXSW Accelerator program. Awesome job!
Viddyad – Creating Professional Video Ads, 1-2-3
I love new video technology! While I completely understand the expense related to video production, the DIY projects aren't any less painful (unless you have the experience and the pricey software). Viddyad takes the pain away by helping businesses create professional video ads online, via a CMS-like system.
Where I saw the "cool factor" in Viddyad's pitch was how it can offer customers access to millions of licensed videos and images. By offering this product, they kill two birds with one stone: price and difficulty. The Viddyad system provides an easy-to-use platform that makes video production simple and cost-effective.

Bionym – My Beating Heart
Wearables were all the rage at SXSWi. And Bionym wasn't just part of the crowd; they stood alone, in my opinion. In fact, I was an early-adopter of the Nymi: a wearable device (in this case, a bracelet) that authenticates users though their unique cardiac rhythms.
It's not a health communication device. But it is a device that uses your heartbeat like a fingerprint to dynamically interact with technology. Using biometrics, the Nymi can open doors, eliminate passwords and much more. And so I wait eagerly for my Nymi to arrive in my mailbox. The countdown begins!
—–
With a messenger bag full of electronics hanging off my shoulder and a camera always at-the-ready, I documented my SXSW experience like a true independent filmmaker. Aside from the early-evening parties that offer free hors d'oeuvres and the late-night gatherings constantly pouring free drinks (if you were patient enough to wait in long lines), SXSW was an experience best told from my camera's point-of-view.
Enjoy the videos and photos… they tell a wonderful story (all posted via social media during and shortly after my visit to Austin):
See you at the 2015 SXSWi!