It's that time of year again. The turkeys look nervous. Christmas carols are already beginning to drive people a little squirrely (to be fair, hearing the Singing Dogs' version of "Jingle Bells" for the umpteenth time is enough to drive anyone nuts). People are already camping out in front of stores, anxiously awaiting the start of Black Friday.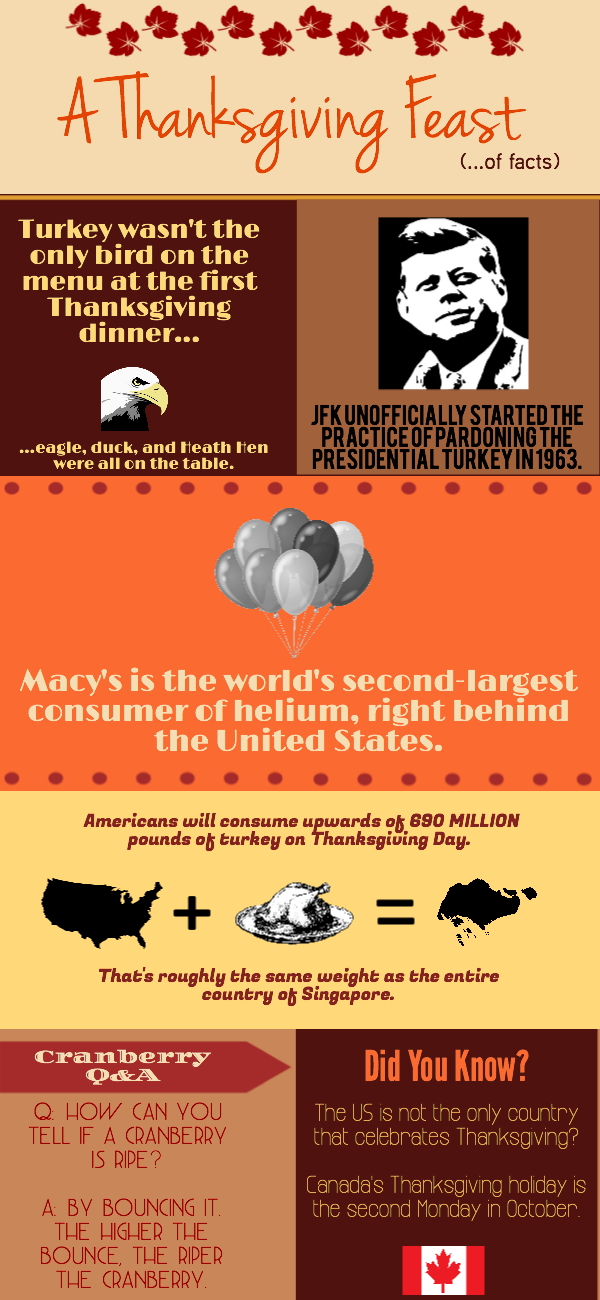 Yes, it's Thanksgiving time again, the gateway to the US' annual bacchanalian celebration of turkey, parades, football, and Christmas shopping. But amidst all of the eat-drink-and-be-merry frenzy, the time is right to pause and reflect on the true spirit of Thanksgiving. JFK (who, by the way, inadvertently started the yearly tradition of pardoning the Presidential Turkey) said it best: "As we express our gratitude, we must never forget that the highest appreciation is not to utter words, but to live by them."
Taking those words to heart means not just remembering to tell you how grateful we are for the many blessings we've received, but to let that thankfulness serve as a compass that guides our actions throughout the coming year. So without any more wasted words, we as a team offer these words of thanks, and a promise to always try and live by them:
To all of our wonderful clients, thank you for allowing us the chance to work at your side as a trusted partner. We're truly grateful not only for your business, but for the positive, satisfying relationships we've built along the way.
To all of our media, analysts, bloggers, and broadcasters, we appreciate your talents and your willingness to listen when we come calling. Social media has wrought dramatic changes in the world of journalism, and we admire your dedication to getting just the right story at the right time.
To all of our partners and vendors, thank you for providing us with the tools and services that make our job easier. We're grateful that you're always there to lend a helping hand when we need it.
And to all of our family, friends, and peers, thank you for your love, support, and friendship, even when we're cranky because we're on deadline, or hopping on a plane for yet another conference or tradeshow. We couldn't do it without you.
Best wishes to everyone for a Happy Thanksgiving,
Your friends at Interprose